We are a provider of medicine price information from European countries.
Pharma Price Information (PPI)
The 'Pharma Price Information' (PPI) service offers, at request and for a charge to cover the experts' working time, reliable price data of medicines and molecules defined by the clients for European countries.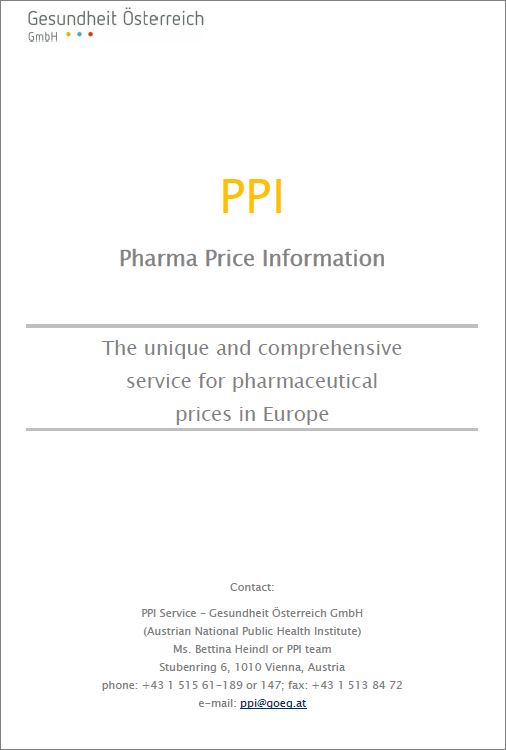 We are pleased to provide you with a tailor-made offer. 
Contact us: 
Bettina Heindl, Peter Schneider
Email: ppi@goeg.at
FAQs related to the Pharma Price Information (PPI) service
(will be added soon)