Collaboration of WHO Centres
WHO has been encouraging its Collaborating Centres to develop working relations with other centres and national institutions recognized by WHO, in particular by setting up or joining collaborative networks with WHO's support (see http://www.who.int/collaboratingcentres/networks/en).
As a result, the WHO Collaboration Centre for Pharmaceutical Pricing and Reimbursement Policies is cooperating with other WHO Collaborating Centres in the field, including:
WHO Collaborating Centre for Pharmaceutical Policy and Regulation, Utrecht University, Utrecht (the Netherlands)
WHO Collaborating Centre in Pharmaceutical Policy, Center for Global Health and Development, Boston University (US)
WHO Collaborating Centre for Governance, Transparency and Accountability in the Pharmaceutical Sector, Leslie Dan Faculty of Pharmacy, University of Toronto (Canada)
WHO Collaborating Centre for Pharmaceutical Policy and Evidence Based Practice, Discipline of Pharmaceutical Sciences, University of KwaZuzu-Natal, Durban (South Africa)
WHO Collaborating Centre for Evidence-Based Research Synthesis and Guideline Development, Health Care and Welfare Directorate, Emilia-Romagna Region, Bologna (Italy)
WHO Collaborating Centre for Pharmaceutical Policies, Oswaldo Cruz Foundation, Rio de Janeiro (Brazil)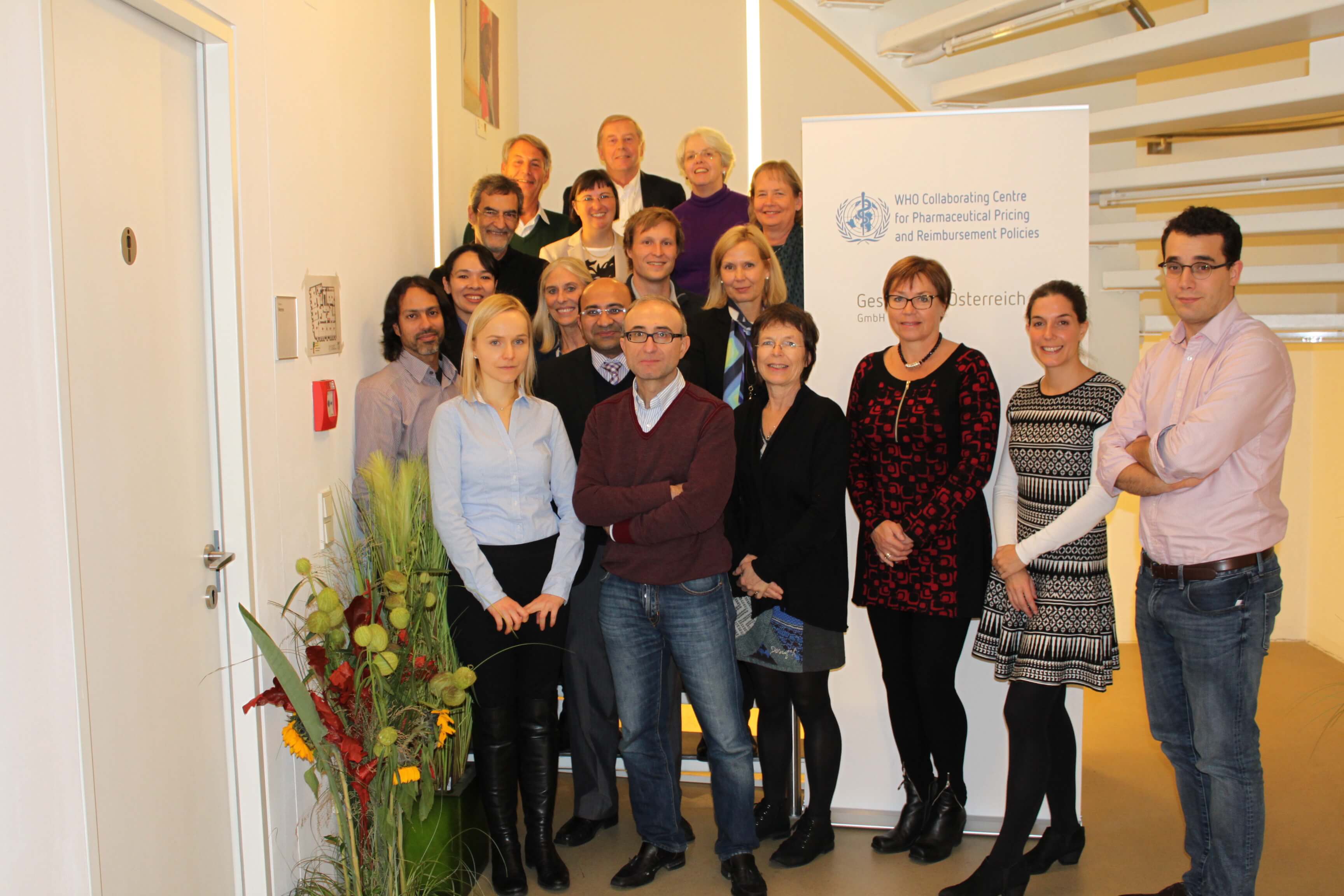 Collaboration includes:
Exchange of students / interns
Regular meetings to exchange information on research activities
Joint research projects
Involvement of experts of other WHO Collaborating Centre in committees (e.g. Scientific Board of PPRI conferences)
EuroDURG
Department staff is involved in activities of the European Drug Utilization Group (EuroDURG), through representation in the Executive Committee and serving as focal point for DURG-Austria.
For further information see https://www.pharmacoepi.org/eurodurg/.