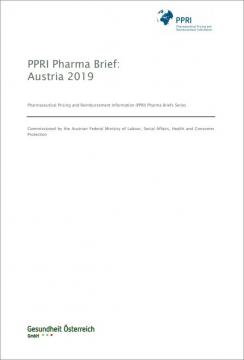 This brief report provides a concise overview of the Austrian pharmaceutical pricing and reimbursement system as of 2019.
The report is part of the new series of PPRI Pharma Briefs published by the Pharmaceutical Pricing and Reimbursement Information (PPRI) secretariat.
The new series PPRI Pharma Briefs responds to the interest and needs expressed by policy-makers and technical experts in public authorities responsible for the pricing and reimbursement of medicines to read concise reports of the pharmaceutical policies in other countries.
More brief country reports will follow in 2020.